Love To God
A Place to Help Us Grow in Love to God and Man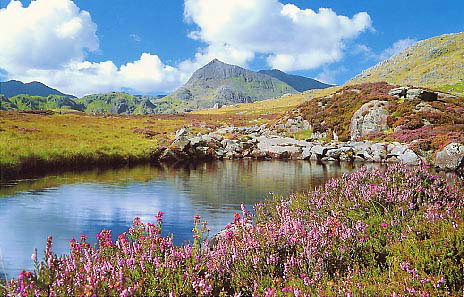 Jesus answered, "The foremost is, 'Hear, O Israel! The LORD our God is one LORD; and you shall love the LORD your God with all your heart, and with all your soul, and with all your mind, and with all your strength.' The second is this, 'You shall love your neighbor as yourself.' There is no other commandment greater than these."
- Mark 12: 29-31
Love To God
What is Love To God?

God Forgives!
The Good News

Brief Thoughts
Thoughts on God and Man
Stories for Children (and Adults!)
Little Cheese and Little Mouse

The Silver Dragon

Poetry
A Heavenly Problem

ADD at Sea

Billy Graham

Bright Morning Star

Divine Calling

Driven!

God Turn the People

I Need A Prophet

Laboring With God

Lightening, Thunder, and Rain

LORD, Creator, Redeemer

Morbid No More

Only, All-Satisfying Trinity

Reality

Rejection

Seed Life

Spiritual Ecstasy

The Book I Avoid

There Is No King Like God

To Be and To Be Becoming

Treasure to Him
Prayers and Meditations
A Prayer for Eyes to See

A Return to Workday Bliss

Children: Arrows of Love

Depressed

For Spirual Sustenance

Influence

Last on My List

Prayer of a Little Man

The Book I Avoid


Short Writings
A Wild Work of Wonder and Wisdom

Are They in Heaven?

Endless Youth

Everyone is Lonely

First, Explain the Gospel

Forgiving Others, Part 1: Supernatural Absorption

Forgiving Others, Part 2: Encouragement to Forgive

He is Able!

Leaving "Me" Behind

Life Isn't Fair... Yet

My Favorite Verse

Positive Thinking

Rooted in Grace for Ministry

Seeing the Invisible

The Forest Path

The Oasis

True Christianity

When the Bible Bores Us
Reformed Q & A
Why Listen To Christians?

I'm Happy. Why Bother Me?

Can You Prove God Exists?

What is Calvinism?

Is God Nature?

A New Creation? Really?

How Loved Are Christians?

I Can't Find My Work Passion!


Misc.
Edwards On Justification

Some Wisdom from Family

The Glass of Life

Truths About Presenting Truth

---
Links to Other Sites
Getting Right With God
Have you ever wondered what you have to do to please God? Is it a matter of getting "points" for good things you do? The world needs to hear this: you simply CAN'T please God by doing good things. "... By the works of the Law no human being will be justified in His sight." (Romans 3:20)
There is indeed hope for your relationship with God, but it doesn't come from you or your efforts, no matter how great or constant those efforts may be.
God is infinitely pure. He is, as the Bible declares in Isaiah 6:3, "Holy, Holy, Holy!" And so, by His very character He demands literal moral perfection from us. One sin, one bad thought, ruins our chances of ever getting right with God by ourselves. In God's eyes, all of us are moral failures. The Bible says, "All have sinned and fall short of the glory of God." (Romans 3:23) Again- there is NO possible way that you or I can EARN God's acceptance, favor, or help. Please hear this and consider it seriously. To think we can earn our way with Him is an illusion, a mirage, a misleading solution in the desert of human unrighteousness.
But God has given us the real oasis. He sent God the Son, Jesus, Who declared, "I am the Way, the Truth, and the Life. No one comes to the Father except through Me." (John 14:6) If you want to get right with God, if you want to be "justified in His sight," then your hope must be in Jesus alone, and not at all in yourself- no even in the slightest. According to Jesus and all of the Bible, Jesus is THE Way to God the Father. He is the only true way of salvation.
Before He suffered God's punishment for sinners like us on the cross, He first lived a perfect life for sinners like us.
If you're looking, then, for some sort of point system or résumé to present to God, lay hold of Jesus. Jesus lived the perfect life, and has the only perfect résumé. He gained all the points. And He did it not for Himself, but to give His perfect record to anyone who desperately wants it. God the Father calls out to you: "Here, please, receive Jesus as yours!" If you do, God will give all of Jesus's righteousness to you.
God the Father will not merely "hire" you based on what Jesus has done for you, but He will ADOPT you into His own family! Read this awesome news!... The Bible says of Jesus: "But as many as received Him, to them He gave the right to become children of God, even to those who believe in His name." (John 1:12)
It's beyond a miracle! We don't deserve it! Even so, because of God's great love, Jesus is "the gift of righteousness" (Romans 5:17) for all who believe.
So put your own résumé in the shredder. Stop trying to earn spiritual points. Look for the mountain trail called "Jesus," and you will find that you are instantly transported to the top of the mountain.
Someone once asked Jesus, "What must we do to do the works of God?" That is, how do we earn our way with God? Jesus answered Him, "This is the work of God: that you believe in the One He has sent" (John 6:29). To get permanently right with God, there is no work to do. Because Jesus Christ is, "THE LORD OUR RIGHTEOUSNESS". (Jeremiah 23:6)
---
The Worst Can Be The Best
Nothing better ever happened than the worst thing that ever happened. The whole elect universe was redeemed by the death of the God-man. This infinite tragedy of His death has sealed an infinite Paradise for the chosen.
It has also set forth the pattern for our lives while we wait for Paradise. We die to ourselves, and as a result we find His life rising within. We suffer hardship and confusion, but then notice it has become a glorious gateway to greater faith, and thus holiness, happiness and thanksgiving.
Our personal crosses loosen our heart's grip on this sinful age. We latch on more firmly to the Word, to God.
Is something bad occurring in your life? Let your cross lead you into spiritual Paradise now. Call out to the Lord with all your might and with all your faith. Seek greater foretastes of Paradise through your cross.
You may discover that the best thing that ever happened to you was the worst thing that ever happened to you.
"For we do not want you to be unaware, brethren, of our affliction which came to us in Asia, that we were burdened excessively, beyond our strength, so that we despaired even of life; indeed, we had the sentence of death within ourselves SO THAT WE WOULD NOT TRUST IN OURSELVES, BUT IN GOD WHO RAISES THE DEAD." (2 Corinthians 1: 8-9)
---
The Bible's Rescue and Salvation Message for YOU:
Who made me and everything else? God.


Who is God? God is the invisible one, Who is endlessly great and good. There is no end to Him. He sees you and understands you, better than you understand yourself.


What else should I know about God? There is only one God, and the Father, Son, and Holy Spirit are all this same God. This is called the Trinity.


What if I don't understand the Trinity? It's okay. God just wants you to believe it.


Why does God seem so far away from me? Because you and everyone else are sinners.


What is sin? Sin is disobeying God and not having His great love in your heart.


What do I deserve because of my sin? You deserve to be punished forever by God, in a place called Hell.


Will God forgive me for my sin? Yes, if you believe in His Son Jesus. "For God so loved the world that He gave His one and only Son, that whosoever believes in Him will not perish but have everlasting life." (John 3:16)


Who is Jesus? Jesus is God, and He is also a man, all at the same time.


Is Jesus part God and part man? No, Jesus is fully God and fully man. This is called His two natures.


What if I don't understand how He has two natures? It's okay. God just wants you to believe it.


When was Jesus born? Jesus was born about 2,000 years ago in a place called Bethlehem.


Was Jesus God even when He was a baby? Yes. He was God before He was born, and before He made the world.


Did Jesus grow up? Yes. The man Who was God grew up to be in his thirties.


How does believing in Jesus save me from God's punishment? Because God sent Jesus to die on a cross to be punished for sinners like you.


How does Jesus dying on the cross work for sinners like me? Jesus traded places with sinners. Jesus did not want sinners to be punished for their sins, so He was punished by God instead of them.


Did Jesus deserve to be punished too? No, He was perfect.


Why would God and Jesus do this? Because they are love.


What happened to Jesus after he died? He was buried, and three days later He came to life again. This is called His resurrection.


Then what happened to Jesus? He told people about the Kingdom of God, and then He was taken up into Heaven. This is called His ascension.


Is Jesus still in Heaven? Yes, he is sitting in the seat of power. He can see you, and He is calling you to believe in Him, love Him, live for Him alone, and to obey His commands of loving God and other people.


What really happens when I believe in Him? He forgives you all of your sins, forever.


How long do sinners have to believe in Jesus before it is too late for them? Sinners have until they commit the unpardonable sin, or until they die, or until Jesus comes down from Heaven in the clouds of glory.


What happens after He comes down? People who believed in Him will live with Him forever in a new and perfect Heaven and Earth. People who would not believe in Him will be punished forever for their sins in Hell.


Should I tell other people about this? Yes, if you love Jesus, you should tell others about him so they can be forgiven too.


Am I now free to sin, since I am forgiven? No. We express our new love for God by seeking to obey Him in all areas of life.


---
The Bible's Rescue and Salvation Message for YOU (With Scripture)
Who made me and everything else? God.

"In the beginning, God created the heavens and the earth." (Genesis 1:1)


Who is God? God is the invisible one, Who is endlessly great and good. There is no end to Him. He sees you and understands you, better than you understand yourself.

"Now to the King eternal, immortal, invisible, the only God, be honor and glory forever and ever! Amen." (1 Timothy 1:17)


What else should I know about God? There is only one God, and the Father, Son, and Holy Spirit are all this same God. This is called the Trinity.

"Go therefore and make disciples of all the nations, baptizing them in the name [not "names"] of the Father and of the Son and of the Holy Spirit." (Matthew 28:19)


What if I don't understand the Trinity? It's okay. God just wants you to believe it.

"Trust in the Lord with all your heart, and do not lean on your own understanding. In all your ways acknowledge Him, and He will make your paths straight. (Proverbs 3: 5,6)


Why does God seem so far away from me? Because you and everyone else are sinners.

"For all have sinned and fall short of the glory of God." (Romans 3:23)


What is sin? Sin is disobeying God and not having His great love in your heart.

"Let us lie down in our shame, and let our humiliation cover us; for we have sinned against the LORD our God, we and our fathers, from our youth even to this day. And we have not obeyed the voice of the LORD our God." (Jeremiah 3:25)


What do I deserve because of my sin? You deserve to be punished forever by God, in a place called Hell.

"But I will warn you Whom to fear: fear the One Who, after He has killed, has authority to cast into Hell! Yes, I tell you, fear Him!" (Luke 12:5)


Will God forgive me for my sin? Yes, if you believe in His Son Jesus.

"For God so loved the world that He gave His one and only Son, that whosoever believes in Him will not perish but have everlasting life." (John 3:16)


Who is Jesus? Jesus is God, and He is also a man, all at the same time.

"… the Child who has been conceived in her is of the Holy Spirit. She will bear a Son; and you shall call His name Jesus, for He will save His people from their sins.


Is Jesus part God and part man? No, Jesus is fully God and fully man. This is called His two natures.

Jesus is fully God:

"For in Him all the fullness of Deity dwells in bodily form." (Colossians 2:9)

Jesus is fully man:

"Then He said to them, 'My soul is deeply grieved, to the point of death; remain here and keep watch with Me.' And He went a little beyond them, and fell on His face and prayed, saying, 'My Father, if it is possible, let this cup pass from Me; yet not as I will, but as You will.' (Matthew 26: 38, 39)


What if I don't understand how He has two natures? It's okay. God just wants you to believe it.

"Trust in the Lord with all your heart, and do not lean on your own understanding. In all your ways acknowledge Him, and He will make your paths straight. (Proverbs 3: 5,6)


When was Jesus born? Jesus was born about 2,000 years ago in a place called Bethlehem.

"But the angel said to them, 'Do not be afraid; for behold I bring you good news of great joy which will be for all the people. For today in the city of David has been born for you a Savior, who is Christ the Lord.'" (Luke 2:10-11).


Was Jesus God even when He was a baby? Yes. He was God before He was born, and before He made the world.

"But as for you, Bethlehem Ephrathah, too little to be among the clans of Judah, from you One will go forth for Me to be ruler in Israel. His goings forth are from long ago, from the days of eternity." (Micah 5:2)


Did Jesus grow up? Yes. The man Who was God grew up to be in his thirties.

"And Jesus kept increasing in wisdom and [a]stature, and in favor with God and men." (Luke 2:52).


How does believing in Jesus save me from God's punishment? Because God sent Jesus to die on a cross to be punished for sinners like you.

"For I delivered to you as of first importance what I also received, that Christ died for our sins according to the Scriptures." (1 Corinthians 15:3)


How does Jesus dying on the cross work for sinners like me? Jesus traded places with sinners. Jesus did not want sinners to be punished for their sins, their debts to God, so He was punished by God instead of them.

"[God] canceled out the certificate of debt consisting of decrees against us, which was hostile to us; and He has taken it out of the way, having nailed it to the cross." (Colossians 2:14)


Did Jesus deserve to be punished too? No, He was perfect.

"For we do not have a high priest who cannot sympathize with our weaknesses, but One who has been tempted in all things as we are, yet without sin." (Hebrews 4:15)


Why would God and Jesus do this? Because they are love.

God the Father is love:

"God is love. By this the love of God was manifested in us, that God has sent His only begotten Son into the world so that we might live through Him. In this is love, not that we loved God, but that He loved us and sent His Son to be the propitiation for our sins. Beloved, if God so loved us, we also ought to love one another. (1 John 4:8-11)

Jesus is love:

He could have fought back, but came to die for sinners.

"And behold, one of those who were with Jesus reached and drew out his sword, and struck the slave of the high priest and cut off his ear. Then Jesus said to him, 'Put your sword back into its place; for all those who take up the sword shall perish by the sword. Or do you think that I cannot appeal to My Father, and He will at once put at My disposal more than twelve legions of angels? How then will the Scriptures be fulfilled, which say that it must happen this way?'" (Matthew 26:51-54)


What happened to Jesus after he died? He was buried, and three days later He came to life again. This is called His resurrection.

"For I delivered to you as of first importance what I also received, that Christ died for our sins according to the Scriptures, and that He was buried, and that He was raised on the third day according to the Scriptures." (1 Corinthians 15:3,4)


Then what happened to Jesus? He told people about the Kingdom of God, and then He was taken up into Heaven. This is called His ascension.

"To these He also presented Himself alive after His suffering, by many convincing proofs, appearing to them over a period of forty days and speaking of the things concerning the kingdom of God." (Acts 1:3) "And after He had said these things, He was lifted up while they were looking on, and a cloud received Him out of their sight." (Acts 1:9)


Is Jesus still in Heaven? Yes, he is sitting in the seat of power. He can see you, and He is calling you to believe in Him, love Him, live for Him alone, and to obey His commands of loving God and other people.

"Therefore if you have been raised up with Christ, keep seeking the things above, where Christ is, seated at the right hand of God. Set your mind on the things above, not on the things that are on earth. For you have died and your life is hidden with Christ in God. When Christ, who is our life, is revealed, then you also will be revealed with Him in glory." (Colossians 3:1-4)


What really happens when I believe in Him? He forgives you all of your sins, forever.

"But to the one who does not work, but believes in Him who justifies the ungodly, his faith is credited as righteousness, just as David also speaks of the blessing on the man to whom God credits righteousness apart from works: 'Blessed are those whose lawless deeds have been forgiven, and whose sins have been covered. Blessed is the man whose sin the Lord will not take into account.'" (Romans 4:5-8)


How long do I have to believe in Jesus before it is too late for me? Waiting is extremely disobedient and dangerous. You have until you commit the unpardonable sin, or until you die, or until Jesus comes down from Heaven in the clouds of glory.

"'Truly I say to you, all sins shall be forgiven the sons of men, and whatever blasphemies they utter; but whoever blasphemes against the Holy Spirit never has forgiveness, but is guilty of an eternal sin"— because they were saying, "He has an unclean spirit." (Mark 3:28-30)

"And inasmuch as it is appointed for men to die once and after this comes judgment, so Christ also, having been offered once to bear the sins of many, will appear a second time for salvation without reference to sin, to those who eagerly await Him." (Hebrews 9:27,28)


What happens after He comes down? If you belived in Him you will live with Him forever in a new and perfect Heaven and Earth. If you did not believe in Him you will be punished forever for your sins in Hell.

"Many of those who sleep in the dust of the ground will awake, these to everlasting life, but the others to disgrace and everlasting contempt. Those who have insight will shine brightly like the brightness of the expanse of heaven, and those who lead the many to righteousness, like the stars forever and ever. (Daniel 12:2,3)


Should I tell other people about this? If you love Jesus, you should tell others about him so they can be forgiven too.

"And Jesus came up and spoke to them, saying, "All authority has been given to Me in heaven and on earth. Go therefore and make disciples of all the nations, baptizing them in the name of the Father and the Son and the Holy Spirit, teaching them to observe all that I commanded you; and lo, I am with you always, even to the end of the age." (Matthew 28:18-20)


Am I now free to sin, since I am forgiven? No. We express our new love for God by seeking to obey Him in all areas of life.

"What then? Shall we sin because we are not under law but under grace? May it never be!" (Romans 6:15)


---
Matt Wienken, MDiv., Covenant Theological Seminary
mattwienken@gmail.com
[All photographs used with written permission from Dave Newbould. Click here for his website!]