L o v e T o G o d . c o m
<< Return
---
Seeing The Invisible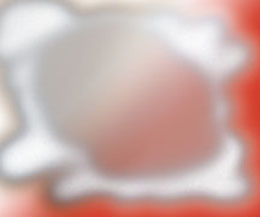 "But being full of the Holy Spirit, he gazed intently into heaven and saw the glory of God, and Jesus standing at the right hand of God." - Acts 7: 55.
Stephen's vision of Jesus was more powerful than most of us will ever have in this life, but you and I can (and should) have heart-visions of Christ which are analogous to Stephen's. And we should seek grace from God to see Him. This vision of God's glory, of Jesus Christ His only Son, comes from being full of the Holy Spirit, like Stephen above: "But being full of the Holy Spirit..."
Most will not get me wrong here I hope. By saying that we need to be filled I don't mean that a true Christian can actually be "unfilled" with the Spirit in the sense of losing His indwelling presence. We can't. But we can lose- in varying degrees- the warmth and power of the Spirit in our experience and living. Someone may object, "But what about backsliders like King Saul, Judas, and Demas?" Well, Saul, Judas, and Demas never loved the Lord Jesus Christ, but only had influences of the Spirit which fell short of inward renewal. We can't lose the Spirit, but we can temporarily diminish His influences within us, grieving the Spirit. Both the grieving of the Spirit by sin and the amazing permanence of the Spirit within us by God's sealing us are stated together in Ephesians 4: 30: "And do not grieve the Holy Spirit of God, with whom you were sealed for the day of redemption." Instead of grieving Him with our sin, let us be filled to overflowing with Him.
Before addressing the main point of our needing to seek the vision of God, allow me to hedge a little more against misunderstanding. In asserting the need to be filled with the Spirit I am not arguing for a "second work of grace", such as our Pentecostal brothers and sisters would affirm. Rather, we need countless works of His grace; innumerable works of the Spirit in our souls. The apostle Paul wrote, "Do not get drunk on wine, which leads to debauchery. Instead, be filled with the Spirit." (Ephesians 5: 18). As often as a drunk will need to imbibe for the desired drunkenness to continue on and on, so the Christian must continually imbibe of the Wine of Heaven, even of God's blessed, and glorious, and holy, Spirit. We must seek to be little Stephens.
But how is this possible? God seems so far away and, well, He is invisible. Don't let this thought stop you for a second. As the air about us cannot be escaped, neither can the true believer escape the holy presence of the Spirit of God within him. Are you breathing air? It is God Who is holding that air together. But as the wind does not always blow, enabling us to feel the life giving refreshment of active air, so the Spirit of God does not always stir the glory-breezes of Heaven in our souls. The Spirit is always there, but either due to our sin, or to God's wise yet mysterious ways, we are often left to breathe only the poisonous gases of our sin nature and its inclinations towards the deeds of death. But we're not left only to wait for the breeze. We can seek the breeze. And in that breeze we will sense and "see" our God.
How do we seek the breeze and its vision? Passionate prayer. Christ said, "If you then, being evil, know how to give good gifts to your children, how much more will your heavenly Father give the Holy Spirit to those who ask Him?" (Luke 11: 13). So ask, Christian! All the while we must realize that the Spirit really is sovereign, and submit expectantly. We can't make Him come with a sense of His love and power. As with the new birth (note John 3), so with every work of grace thereafter: the wind of the Spirit blows where and when He wills. But Christ bids us ask.
When God breathes afresh into our hearts we do, like Stephen, behold His glory. "But being full of the Holy Spirit, he gazed intently into heaven and saw the glory of God, and Jesus standing at the right hand of God." We are transfixed by His beauty and majesty. We are raptured of soul as we behold His excellence and absolute desirability. We do, by the power of His Spirit, see the invisible. We are mesmerized, so that others may wonder what has happened to us- why so joyful, or why suddenly so sober? Why the face so softened and peaceful, looking majestic and holy as an angel (so it feels, at least)? Why suddenly melted with tears of joy? Why? Because in our hearts we are at that moment really beholding His glory and revelling in Him.
An old roommate of mine once told me of a seminary professor who would at times begin to drift in mid-lecture about the room, his soul being in the heavenlies. I myself have seen many other professors, it appeared, look to the Glory. Obviously then, these personal Spiritual revivals are not contrary to a deep knowledge of the Word of God. But neither is Spiritual ecstacy limited in any way to those with deep knowledge of the Scriptures. "Brothers, think of what you were when you were called. Not many of you were wise by human standards..." (1 Corinthians 1: 26)
None of this means we should stop doing our mundane work to which God has called us, as though it were always the case that we are drawn out of our necessary, daily activities in order to give attention to the supreme duty of God-delight. But it does mean, at least, that when God wills, we are able to navigate through and in our many tasks with the Wind of God maxing out the sails of our souls, or at least filling them to some degree. At times we may even be compelled by God to stop with Stephan, in mid-persecution or mid-boring-task, to declare in our own measure and way, "Behold, I see the heavens opened up and the Son of Man standing at the right hand of God!" Like looking at an ancient, sin-dusted mirror we can see Him with the eyes of our heart: "But we all, with unveiled face beholding as in a mirror the glory of the Lord, are being transformed into His likeness, from glory to glory, just as by the Spirit of the Lord." (2 Corinthians 3: 18)
Having once seen Him, we can't but desire to see Him forever. Please consider- isn't this the only real satisfaction we can find? Doesn't it make sense to make this the goal of our lives?
Lord, grant Your Spirit to work many visions of Your glory in our hearts, that we might be full, and blessed, and abundantly joyful! Make us overflow with your Divine Life! Make us wait patiently, and yet work actively to raise the mast of our souls, so that when your holy gale blows we might glorify You... as we are carried along by the Spirit to the shores of Heaven itself. Amen.
---